A weekend away at Newlyn Art School always motivates and gets the inspiration going, but will I make the switch to Oils? A two day course in Oil and Abstraction with Gareth Edwards certainly lent me towards giving this medium a go, but it's a pretty big investment in time and money.
They smell lovely, they feel lovely; I had no idea how adaptable they were and I love breaking rules. But they are incredibly messy and take an age to dry. Working st home this was really a no no, but now I have a studio space it's the ideal opportunity to unleash a new passion , but need to balance whether I have the patience and care for that to happen. It would be a new challenge as I work pretty immediately and like quick results, but I'm thinking a slowing down of the process might allow more depth and creative thinking into a piece of work.
Of course it is possible to produce work in one session, 'Alla Prima' , wet in wet and this is what we did over the two day workshop, but it requires a skill in not producing 'Mud' but colours which can resemble 'mud' are apparently interesting neutrals and I am beginning to see their worth as other colours put alongside absolutely 'Sing'.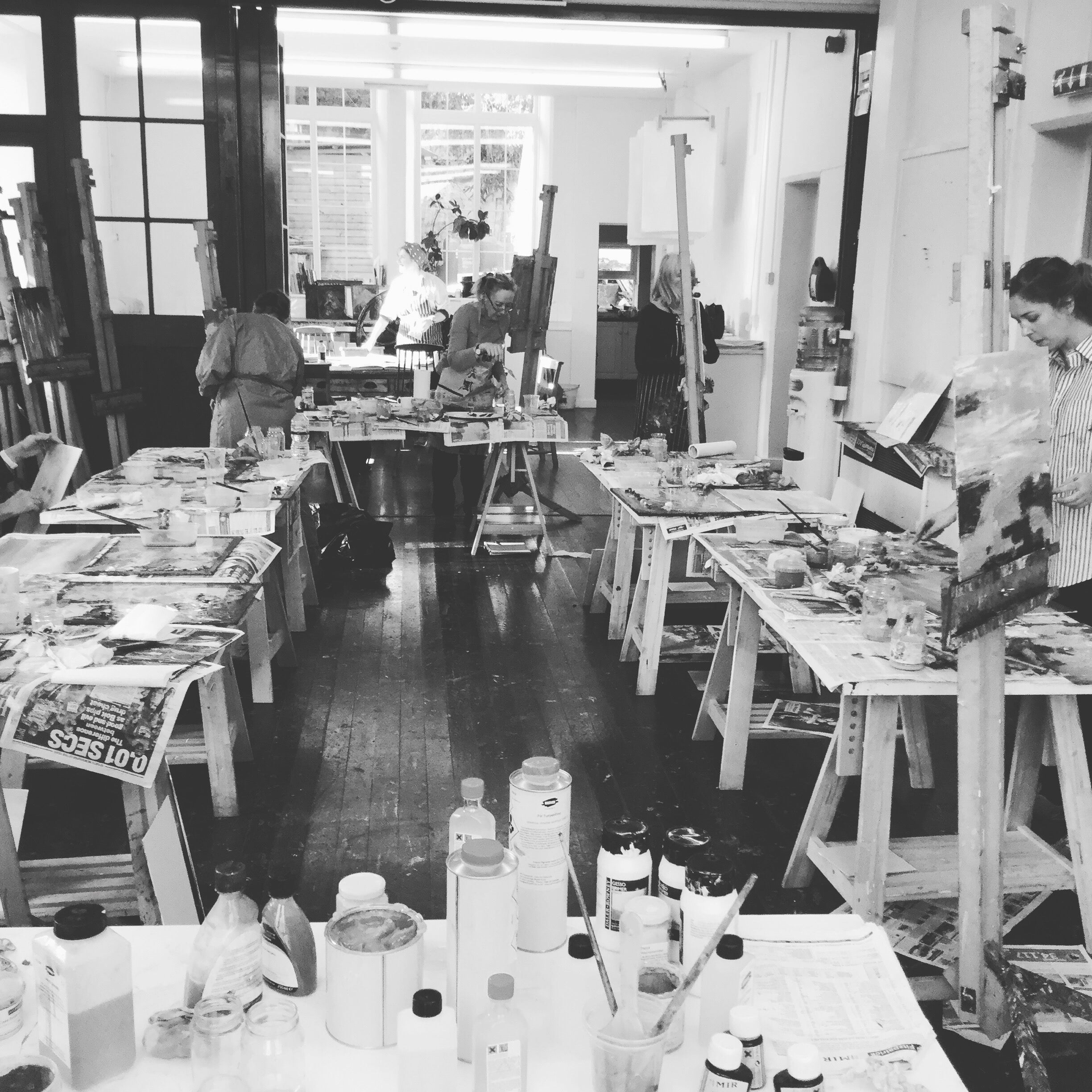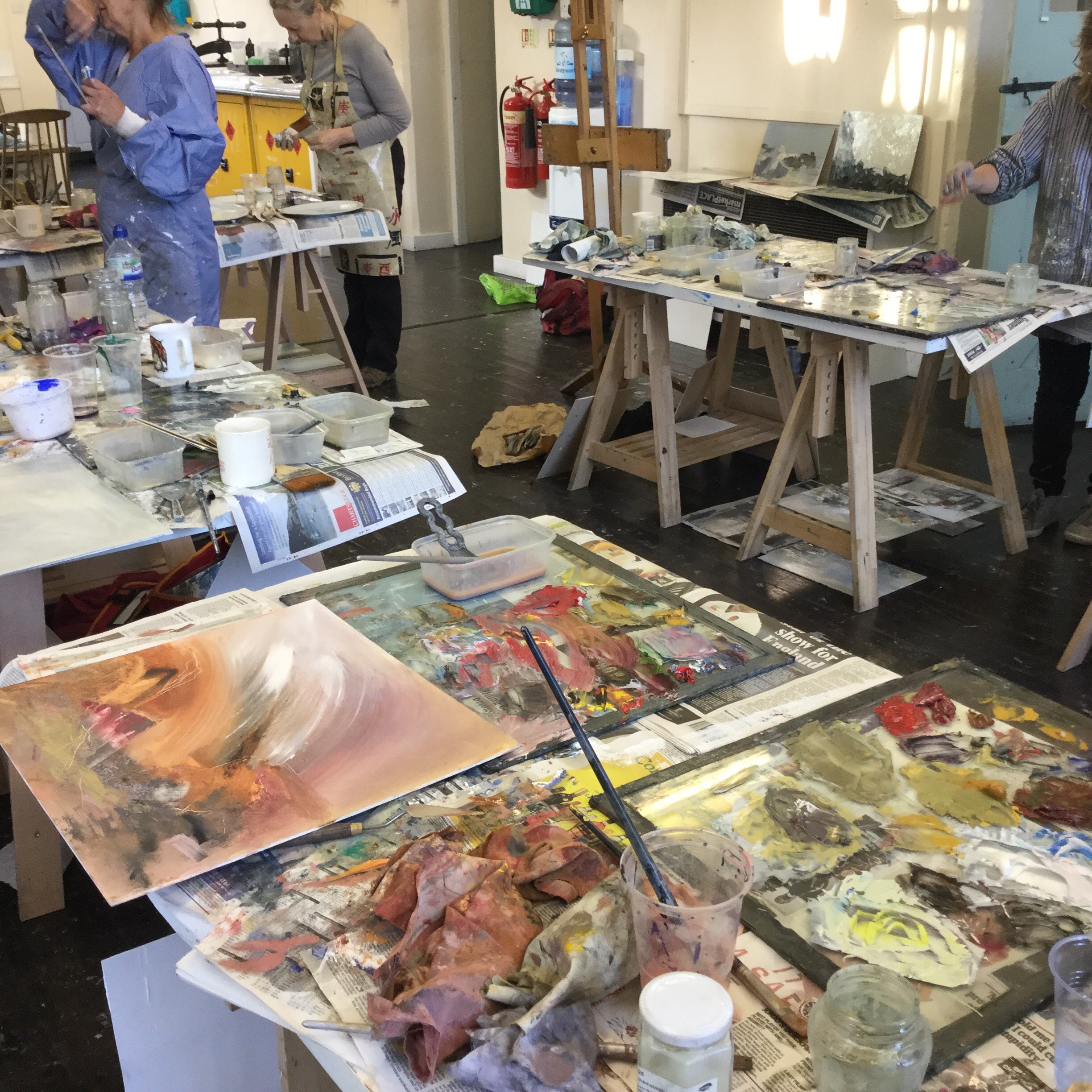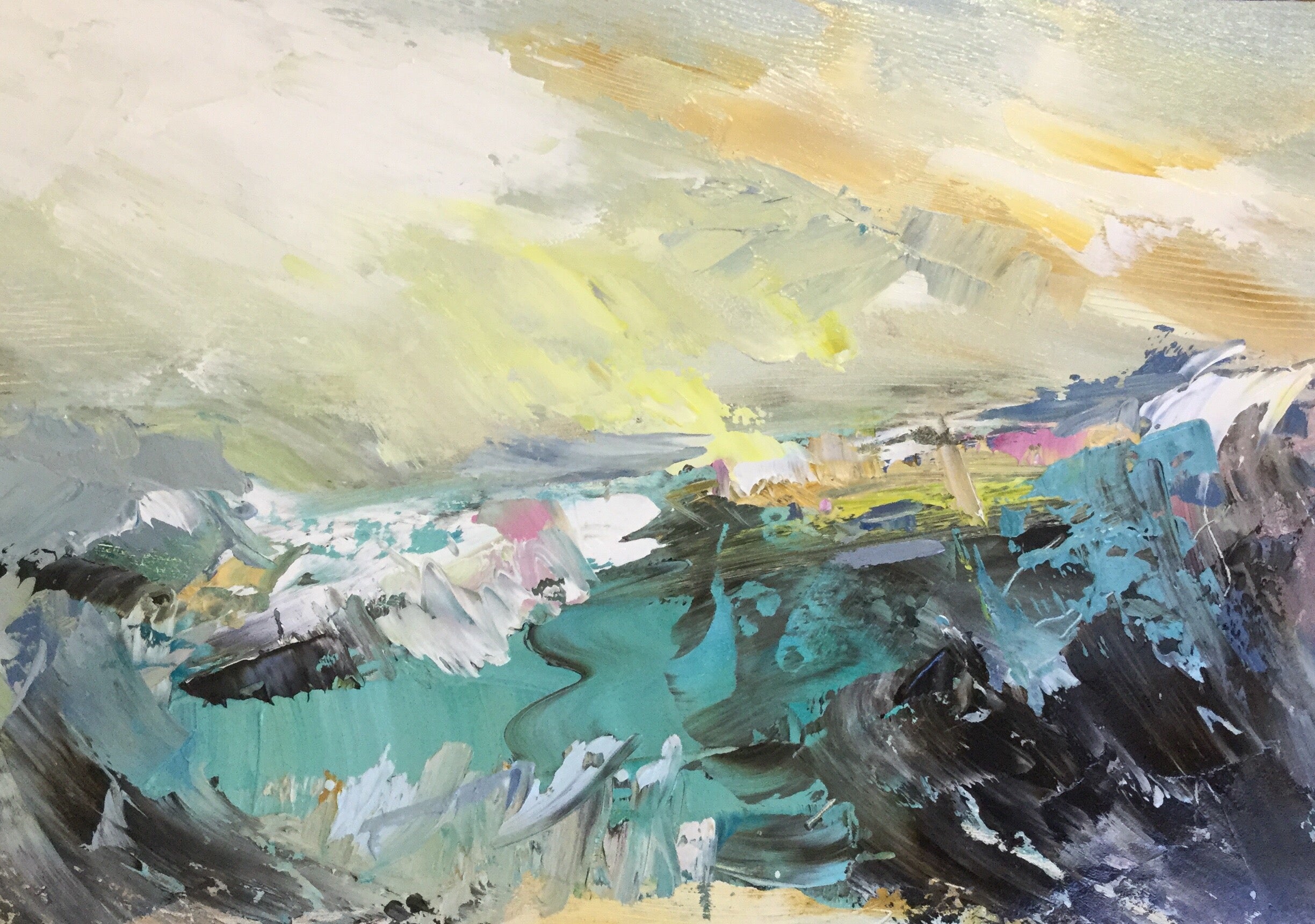 I have used water based oils in the past and thought they were ok, but can now see why I haven't developed a passion for them and have tended to use acrylics instead. They feel really dry and they don't smell. A few years ago the thought of working in a room of ten people all using turps and linseed was enough to get me running in the other direction, but I was absolutely seduced by it, or maybe 'high' on it! There were indeed a few times when we all had to escape to get some fresh air.
So.. I've just finished a large commission in acrylics and it looks fabulous and we are off to Madeira on holiday next week. I have my ipad with me and might just start filling an online basket with goodies to start a love affair with Oils